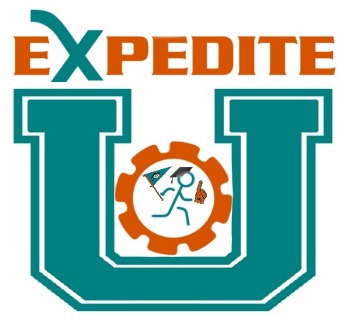 ExpediteU. Learn what THEY'RE not teaching you.
Build Your Book of Business – Create New Revenue Streams – Expand Your Digital Reach.
May 6th and 7th, 2019  |  Armature Works  |  Tampa, FL
May 6th and 7th, 2019  |  Armature Works  |  Tampa, FL
As an attorney, are you interested in gaining genuine leads and referrals through a strong digital presence?
As a paralegal, would you like to be the Zoom videoconferencing superhero in your office?
As a court reporter, would you like to learn the production and billing component and increase revenue streams?
Are you tired of spending thousands of dollars to vendors who promise to elevate your business's profile?
Implement Methods That Build Your Business Exponentially!
Institute social media techniques to scale your business
Master the secret to engaging and keeping customers
Learn how to optimize your website
Discover practical tools to boost your efficiency
Facebook really IS for business!
Download and explore trending apps
Implement tricks that instantly double your productivity
Create a narrative that ignites your success
What makes ExpediteU different?
ExpediteU is an innovative two-day, hands-on workshop in Tampa, Florida. This revolutionary conference is attendee-centric, focused on YOU. Once you enroll, prepare to be part of an exclusive group of professionals. Through a series of sessions presenting today's most practical tools and best knowledge, boost your book of business and enhance your brand immediately.
The conference is contained to one large room for maximum utilization of time and networking possibilities. As an alumnus, enjoy unlimited access to resources for continued support when you need it.
Is It Worth My Investment?
How many times have you experienced buyer's remorse after attending an industry convention? How often have you walked into a room where you're a member, yet felt like you don't belong? Have you attended a convention/seminar hoping to learn practical skills to boost your book of business and brand, only to be disappointed?
When was the last time you attended a conference that spent the entire time focusing on YOUR business' digital presence and reach? Are you frustrated with large venues and multiple break-out sessions that thwart your efforts to network efficiently?
If you answered yes to any or all of the above, then ExpediteU is for you.
Early Bird Registration
Good until 3/1/19

Then it goes up!
Regular Registration
Good until 4/1/19

Then it goes up!
Enrollment Period Ends in...
We chose a SPECTACULAR setting for the conference in Tampa, Florida!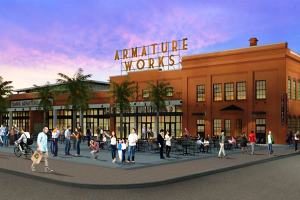 This rehabbed, historic structure is a premier community destination as it includes innovative eateries, the Heights Public Market, event spaces, and a coworking space.
We will be located on the second floor in the Theater.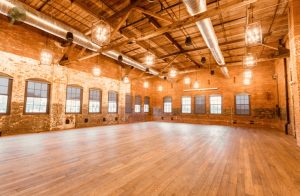 Your orientation starts the minute you walk in the door!
Armature Works is located at 1910 North Ola Avenue, Tampa, Florida 33602
At the end of the day, enjoy the Tampa Riverwalk!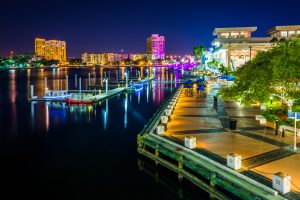 Enjoy entertainment, outdoor markets, museums, fine arts, concerts, outdoor activities, and food.
Accomodations within walking distance of the conference:

The hotel sits alongside the Tampa Riverwalk, directly across the street from the Straz Center for the Performing Arts. Enjoy in-house dining at Waterworks Bar and Grill.
The Barrymore Hotel Tampa Riverwalk,111 West Fortune Street, Tampa, Florida